THE INTERNATIONAL ADVISORY BOARD
Vice President, Operations Mexico & Latin America
Isabel Goldsmith (Mexico)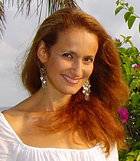 Isabel Goldsmith-Patiño is an internationally renowned hotelier with longstanding relationships in the entertainment, social, cultural, and business communities of London, Paris, Hollywood, and Mexico. Born in Paris, Ms. Goldsmith-Patiño is the daughter of the late British financier Sir James Goldsmith and the granddaughter of "Bolivian Tin King" Don Antenor Patiño, who developed Las Hadas in Manzanillo where the movie "
10
" with Bo Derek was filmed. In 1990, Ms. Goldsmith-Patiño created Las Alamandas, a luxurious beachfront resort located midway between Puerto Vallarta and Manzanillo in the fabled "Costalegre" region of Mexico's Pacific Coast. This world famous, six-villa hideaway is situated within a 1,500-acre private paradise of lush tropical gardens, exotic wildlife and seemingly endless beaches in their most natural and pristine state. Las Alamandas has become the getaway for many of Hollywood's biggest stars, and the backdrop for many of the fashion world's most glamorous pictorials. Ms. Goldsmith-Patiño has long been involved with a variety of philanthropic endeavors, many of which focus on the environment. Most recently, she has spearheaded various projects to protect and preserve the Mexican coastline.
Fabio Fonseca (Sao Paulo, Brazil)
Fabio Fonseca, an extremely successful Brazilian entrepreneur, founded Friozem Logistics in 1977, a company specialized in the freezing, storage, packing and delivery of frozen and refrigerated food products. Fabio also founded Juma Lodge, a jungle lodge in the Amazon Rainforest with 19 luxury huts designed for the world traveler who looks for adventure and comfort in the heart of the Amazon. In addition, he is owner of Condomínio Alto da Boa Vista, a real estate venture in Brasilia, Brazil's capital, with 5,400 houses, 2 shopping malls, 5 cinemas, a University and 13 churches of various creeds.
Lou Tortola (Canadian Business Advisor)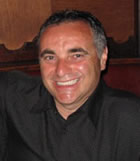 Mr. Tortola (
Linkedin Profile
) is an entrepreneur and an accomplished business owner for more than 25 years. He is the CEO of
eliquidMEDIA International Inc.
, a Canadian Media company that develops dynamic internet solutions for international clients. Lou is a published author of the novel
A Bridge of Time
and inventor of the
RoundTail® Bike
.
Francois Blistene (Paris, France)
Francois Blistene is the son of great French director Marcel Blistene, who made classic unforgettable films with the likes of Edith Piaf and Yves Montand among many other legends of the screen. He studied at the Institute of Political Science in Paris and received a doctorate in the Language of Cinema. Besides French, he speaks fluent English and Spanish. Francois Blistene is currently one of the most successful and sought after entertainment, business, copyright and trademark lawyers in France.
Enrico Pamphili (Rome, Italy)
Enrico Pamphili is one of the premier lawyers in the Italian film industry. Associated with one of the world's most well-known law firms, Studio Legale Delfino e Associati Wilkie Farr & Gallagher LLP, he provides comprehensive legal and business advisory services to national and global clients. Mr. Pamphili is especially skilled at adapting innovative business solutions to the Italian legal environment, while considering international and European Community law implications.